Quite some time ago, it was asked of a broad audience how one might go about achieving Marilyn Monroe's famous dress from "The Seven Year Itch." You know the one...
Several years before that, I had made a dress based off of Marilyn's famous dress for Halloween. Because this question came up, I put together a really quick MS Pain tutorial for the woman who asked, and have had a couple others say they used the exact tute for their own creations. I aim to please!
So, I'm just going to add it to this lovely little blog of mine for anyone else who might like to try their hand at it...
First, get your measurements down on paper (and be honest!)
You will need to cut out pieces resembling the following: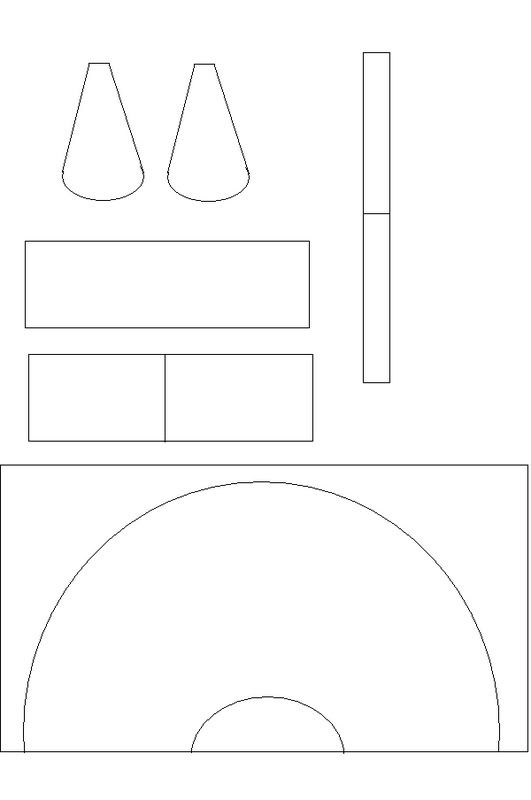 The last piece - you need to cut out two of.
For the cups, cut them out to about twice the width of your underbust per breast (as long as you're busty, I'm sure you can alter this to what you may need) Make them (at the longest point) appx the measurement from collarbone to underbust, over fullest area.
The next pieces are the waist panels. Cut out 2 pieces that are 1/2 your widest midsection measurement + seam allowance. Cut one of them in half as shown.
The piece on the far right is the neck-band.
For the skirt (last piece) make it like a standard circle skirt, but appx. 1 1/2 times your waist measurement (for pleats and fullness)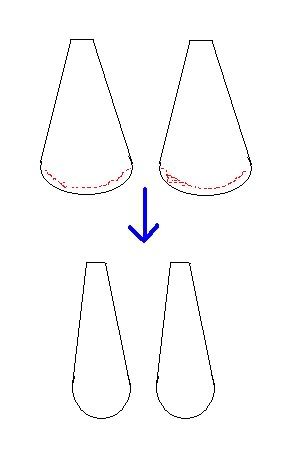 Take the bust pieces and gather or pleat along the bottom until they are the desired width. Baste.
Take waist panels and trim inwards slightly at the waist, if necessary. Sew the two smaller pieces to the larger one on either side as shown.

Fold neck-band in half length-wise and stitch. Cut in half and turn right way round (Inside out) Finish one end.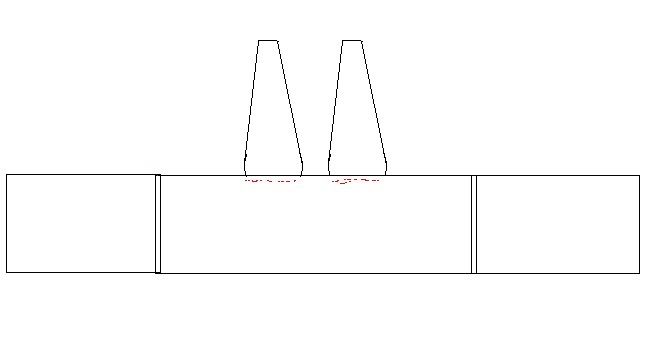 Sew bust cups to waist (closer together than they are in the image, since my paint skills are just THAT grand - for coverage)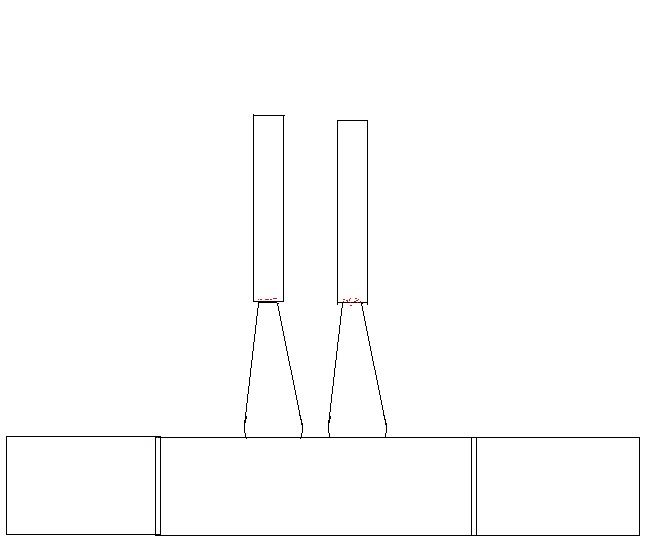 Sew neckband to ends of bust cups.
Finish all edges as necessary.
Sew sides of skirt together (leaving zipper allowance on one seam)
Add pleats around waist to bring to your waist measurements.

Now, sew down the pleats part way and iron nice and flat.
Sew the skirt onto the waist band, lining up the zipper location in the back of the skirt to two ends of the top.
Hem skirt, finish any unfinished edges, and install zipper.
Voila! Put it on, zip her up, tie her up, and you have a fabulous dress!